Idle-Empire
What is it ?
Idle-Empire is a platform that offers you Free Crypto or vouchers for doing various tasks. You can also get free skins for several popular games, including CS:GO and TF2.
The platform exists for over 5 years. It is easy to use and works efficient. You get good rewards for the time you spend on working your tasks.
I have tried the platform but not as extensively as Cointiply. I did a couple of surveys and looked at the offers available.
The surveys are coming from the same portals as other platforms and the loading times are ok.
Tasks and ways to earn
Earn coins Watching video's, playing games and surveys. There is an option to download a mining app and mine crypto. You already get 100 Free Coins for confirming your e-mail address upon registration and you can earn some more using social media.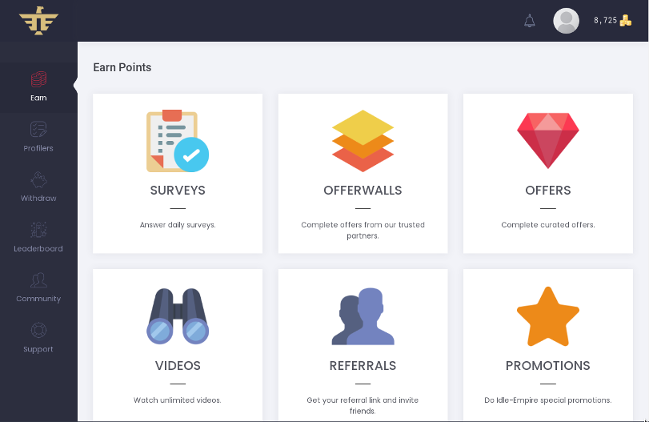 Rewards
Get paid in Crypto, Steam Gift Cards, Amazon Gift Cards or Paypal. Many vouchers to choose from.
Withdrawals can be done in very small amounts for Bitcoin and Litecoin.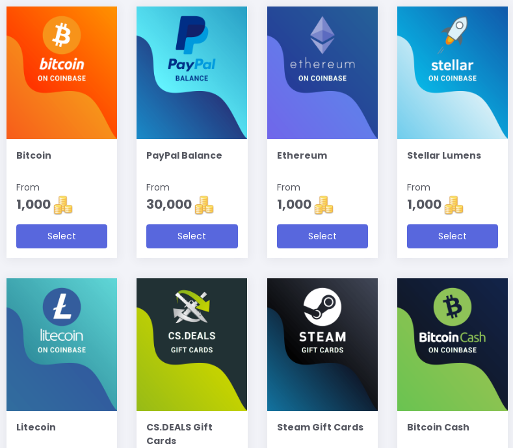 Referrals
Share your knowledge and experience and offer your referral link to earn some commission.
Payment
I have done some withdrawals to my Litecoin wallet to test how much time it would take to get something out of the platform. The transaction was received after a day or two. Like other platforms, the payouts take some time.
How to use the platform
You can do this from your browser and if you use Brave you will also earn some coins while performing your tasks. You can withdraw to a wallet like Coinbase Click on the links to read my articles to get some Free Crypto by signing up.
Before you can start on the Idle-Empire platform you have to fill in some profile questions. This will help to get a good match on surveys. You can opt out on privacy although that will limit the number of surveys you receive.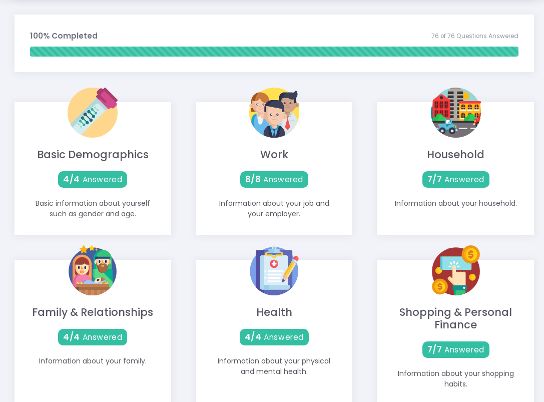 Sign up, 500 Coins for free!
Sign up here and get 500 free coins as a welcome.
https://www.idle-empire.com?r=phenixops
And if you like this, you also might check my review of Cointiply